The President of the Council,
Giuseppe Conte, signed the Dpcm 9 March 2020 containing new measures to contain and combat the spread of the Covid-19
virus throughout the country.
The measure extends to the whole of Italy.
Any form of gathering of people in public places or open to the public is
prohibited
.
//
Like many people, I got stuck in quarantine - not in my town of residence, Milan - but in my hometown Rome, where I was working on a new piece for the next
National Gallery group show
.
Paradoxically, a work about
freedom, about the concept of borders and how to digress from them.
Forced to stop the work in progress and to leave my family's home for their safety,
I quickly collected all the items that were stored there from years, not knowing what I was going to do with them.
Hosted in a friend's house, in an area outside the city's ring road, with only a few houses around, no shops, a wild and abandoned green area on the border of the train station -Aurelia- I started my quarantine.
//















//
40 days out of the blue


40OFTB// is a project that has evolved in "natural" condition.


40OFTB// is a project of Suspension
40OFTB// is a project of Adaptation
40OFTB// is a project of Extinction
40OFTB// is a project of Evolution


40OFTB// is a project about
40's no-works for 40 quarantine days.

This no-site, must be considered as a real virtual work. A body that contains a multiplicity of organs that often perform visionary actions in defense and against a virus that threatens them.


Materials:

Polaroid machine, 3D glasses - optical lenses - shells - starfish - 1950 serial decorations to be applied on ceramics - paper scotch - red pencil - computer - mobile phone - notebooks - box of watercolors - quarantine news from television - computer and mobile phone - social applications - augmented reality - archive files from NASA, ESA, INAF sites etc.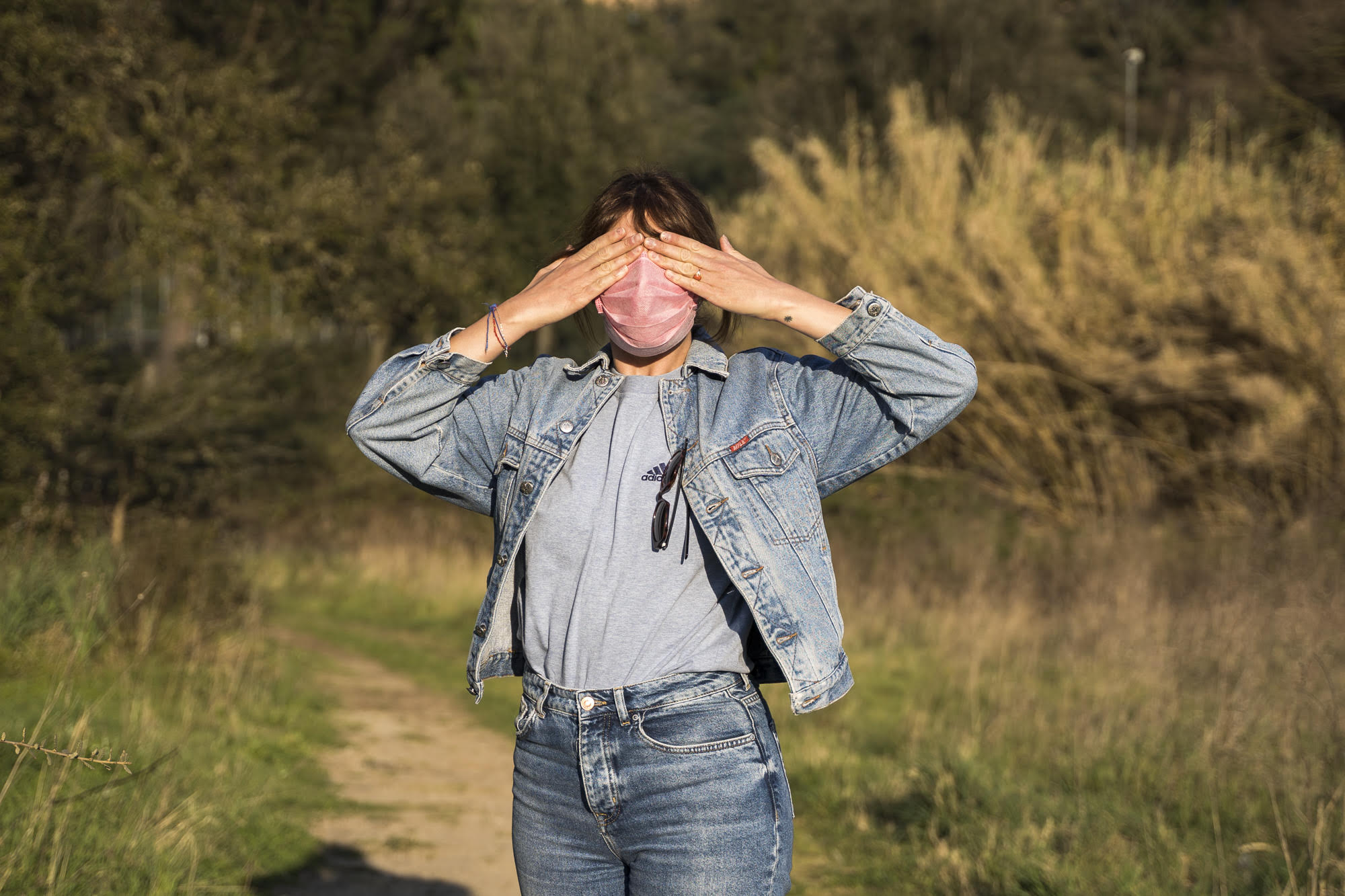 ph_credits@giulianodelgatto